Menara Pendingin Isi Keterangan:
Ada dua konfigurasi utama menara pendingin yang dirakit di pabrik: aliran-silang dan aliran balik. Di menara pendingin aliran silang, air mengalir
vertikal bawah mengisi saat udara mengalir secara horizontal di seluruh. Di menara pendingin counter-flow, air mengalir secara vertikal di bawah menara pendingin mengisi sebagai aliran udara
secara vertikal. Jadi dengan demikian, pengisian menara pendingin dapat digolongkan sebagai pengisian menara pendingin aliran silang atau pengisian menara pendingin counterflow .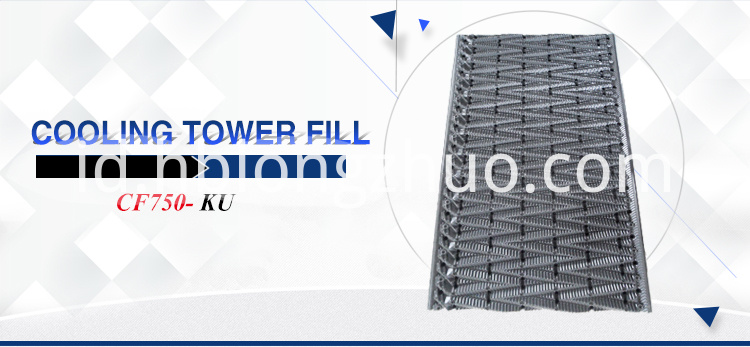 Menara Pendingin Mengisi Ukuran dan Spesifikasi:
| | |
| --- | --- |
| Cooling Tower Fill Type | Cross Flow Cooling Tower Fill |
| Unit | Piece or Sheet |
| Cooling Tower Fill Material | PVC or PP |
| Cooling Tower Fill Application | Cross Flow Cooling Tower |
| Common Sizes | 750mm*any length; 950mm*any length; |
| Sheet Space | 20mm |
| Cooling Tower Fill Sheet Thickness | 0.28mm to 0.38mm |
| Shaping Mode | High pressure, high temperature |
| Minium Ordering Quantity | 1000pcs |
| Supply Ability | 10 Production Lines; 20000pcs/week |
| Packing Conditions | Pallet or Crate |
| Delivery Time | 10 to 20 days |
Gambar Menara Pendingin: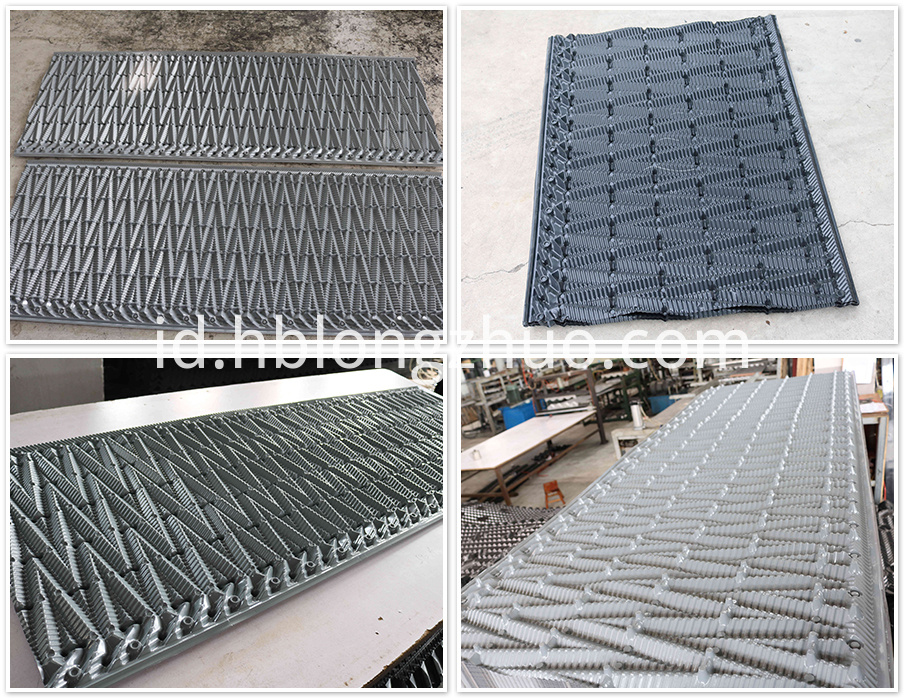 Produksi Isi Menara Pendingin:

Pengepakan Isi Menara Pendingin:
Hubungi kami:

Produk-produk terkait:
Bagian Menara Pendingin: pengisian menara pendingin, cooling tower spray nozzle, menara pendingin louver inlet udara, menara pendingin drift eliminator.
Pengolahan Air: tabung pemukim, tangki air, media filter bola bio, diffuser gelembung halus.
Kategori Produk : Bagian Menara Pendingin > Isi Menara Pendingin