Isi PVC Round Media di Cooing Tower Keterangan:
Optimalkan proses pendinginan menara Anda dengan meningkatkan luas permukaan antara aliran air dan udara dengan menggunakan Cooling Tower Fill Media.
Ada kemungkinan bahwa pengisian menara pendingin Anda mungkin perlu diganti karena menjadi rapuh, tersumbat, atau kehilangan permukaan filmnya selama upgrade di mana
pengisian arus mungkin tidak lagi menjadi tipe yang tepat.
Bagian Menara Pendingin kami menawarkan berbagai macam pengisian termasuk Penghilang drift, Pengisian Vertikal Rendah Fouling, Penghitung (atau) Media Aliran Silang, Menara Pendingin
Isi Paket dengan Louvers integral, Cooling Tower Fill Packs hanya untuk permukaan yang dibasahi.
Round cooling tower fill digunakan pada putaran basah menara pendingin.
| | | | | |
| --- | --- | --- | --- | --- |
| Height | Weight | Thickness | Material | Length |
| 250mm | 15kgs/20kgs | 0.28mm to 0.38mm | PVC/PP | 120m to 190m |
| 300mm | 15kgs/20kgs | 0.28mm to 0.38mm | PVC/PP | 120m to 190m |
Gambar Round Fill Media PVC

Menunjukkan: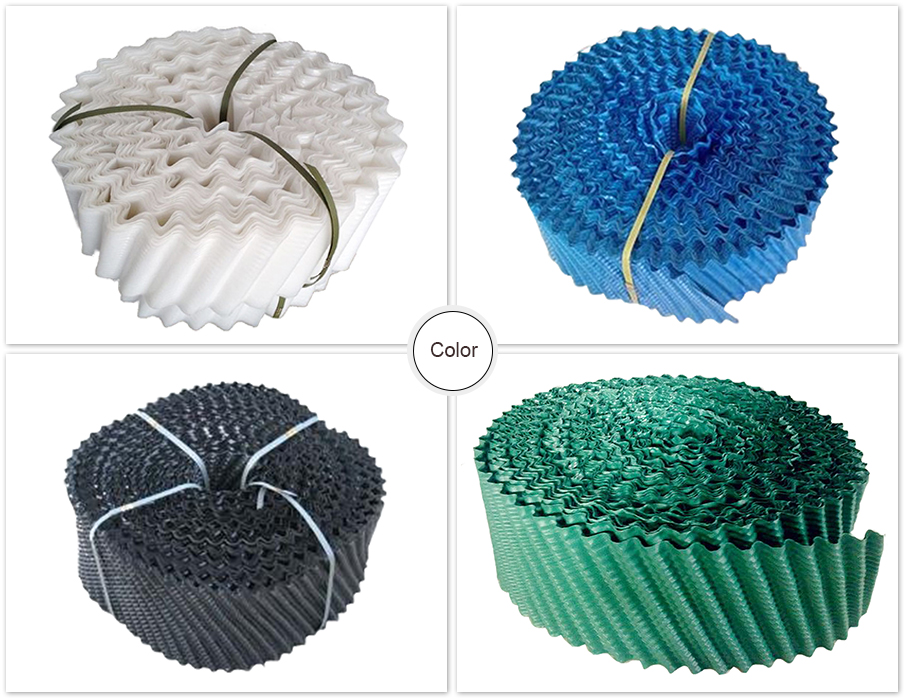 Produksi Isi Menara Pendingin:

Aplikasi Pengisian Menara Pendingin: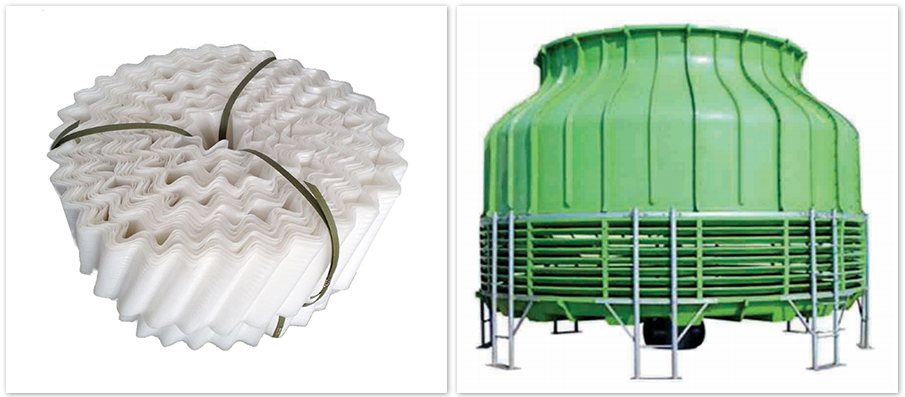 Hubungi kami

Produk-produk terkait:
Bagian Menara Pendingin: pengisian menara pendingin, cooling tower spray nozzle, menara pendingin louver inlet udara, menara pendingin drift eliminator.
Produk Pengolahan Air: tabung pemukim, tangki air, bola bio, media MBBR, diffuser gelembung halus ...
Kategori Produk : Bagian Menara Pendingin > Isi Menara Pendingin